Admissions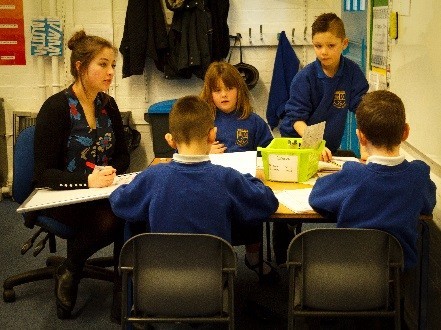 Finedon Schools cater for children from 4 to 11 years old (4-7 Infants and 7-11 Juniors). Parents are warmly invited to visit the schools to see us in action.
How do I apply for my child to have a place at Finedon Schools?
We follow the defined process that is set by the Northamptonshire Local Authority. Therefore you must make your application to them. The website link here will provide more detail, but below we outline the basic issues.
You must apply directly to Northamptonshire County Council for a place at either of our schools.

The schools presently have an admission number of 45 pupils per year group.

You can apply at any time for an in-year admission and the County Council Admissions Team will allocate you a place if we have a space.

You will be able to apply for a place for September 2019 in Reception at Finedon Infant School and Year 3 at Finedon Mulso CE Junior School from 14th September 2018 until 15th January 2019.
In the event of the schools being oversubscribed, the places will be offered in accordance with the Admission Criteria.

If your child is unsuccessful in gaining a place at Finedon, please contact the School Administrator and ask to be put onto the waiting list.
If you currently have a child in year 6 you can use the above link to make your application to Secondary School.